Thank you for visiting Urban Living India, where we proudly display a beautiful selection of kitchen cabinets created to improve your urban living. Delivering cutting-edge and fashionable solutions that seamlessly fit into contemporary living spaces is our main goal. In our designs, engineered wood takes center stage because it provides strength and sustainability without sacrificing beauty. We place a strong emphasis on utility and provide a variety of storage choices, including locked cabinets and open shelves with movable divisions for effective organization. Explore our enticing assortment of kitchen cabinets to witness the flawless blending of design and function.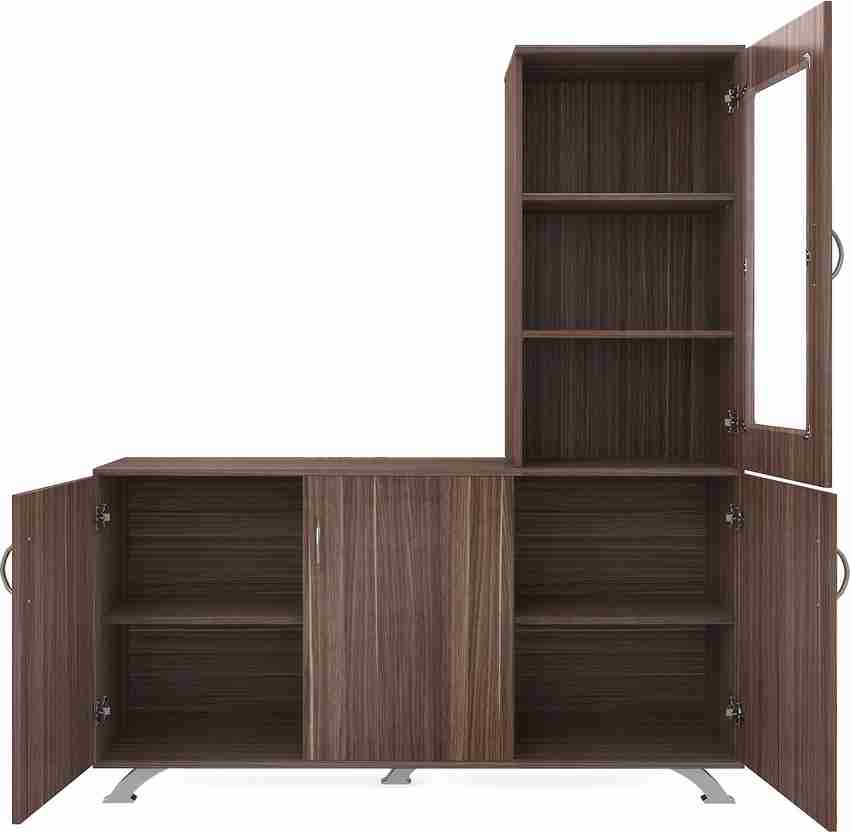 Design and Features
The engineered wood kitchen cabinets from Urban Living India are the ideal fusion of modern style and practical functions. These cabinets instantly improve the appearance of urban living spaces with a variety of contemporary and streamlined styles. These kitchen cabinets, which are available in a range of color and concludes, can be changed to meet specific design preferences and fit in with the remainder of the kitchen's decor.
These cabinets are a smart investment for any homeowner since the use of engineered wood assures their toughness and lifespan. Innovative storage options are one of the kitchen cabinets from Urban Living India that stand out. The cabinets blend open shelves and locked compartments, allowing for both covert storage of less often used goods and easy access to commonly used products.
Flexible arrangements are made possible by adjustable shelves, which may hold kitchen necessities of various sizes. These cabinets have specialized sections for arranging kitchen tools, appliances, and cookware to increase functionality. Spice racks, wine holders, and plate organizers are built-in elements that further maximize storage space and improve utility.
The user-friendliness of Urban Living India's kitchen cabinets is also prioritized. Smooth-opening and soft-closing mechanics make operating simple and quieter. Kitchen ease and cleanliness are enhanced by the use of materials and surfaces that are simple to clean.
Functionality and Practicality
Easy Maintenance : Easy maintenance is made possible by the kitchen cabinets' use of materials and surfaces that are simple to clean. It's crucial to have cabinets that can be easily cleaned in a kitchen with active routines. Urban Living India's cabinets are made of engineered wood, which is stain- and spill-resistant and perfect for high-traffic kitchen areas.
Proper Ventilation : In order to minimize moisture accumulation and ensure food freshness, a kitchen has to have good ventilation. The kitchen cabinets from Urban Living India are made with appropriate ventilation systems that guarantee ideal air flow. This function preserves your kept things in peak condition by preventing the formation of mould or mildew.
Space Optimization : The cabinets are deliberately made to make the most of the available space. They provide a mix of closed cabinets and open shelves, letting you display your favorite kitchen decor while keeping other necessities securely hidden. Making the most of your storage space, adjustable shelves offer flexibility to fit things of varied sizes.
Ergonomic Organization : Kitchen cabinets by Urban Living India have specialized divisions for effective organization. You can quickly locate what you need without having to trawl through disorganized drawers thanks to separate places for cooking utensils, appliances, and cookware. Spice racks, wine containers, and plate organizers are some additional built-in elements that improve the ergonomic organization of your kitchen necessities.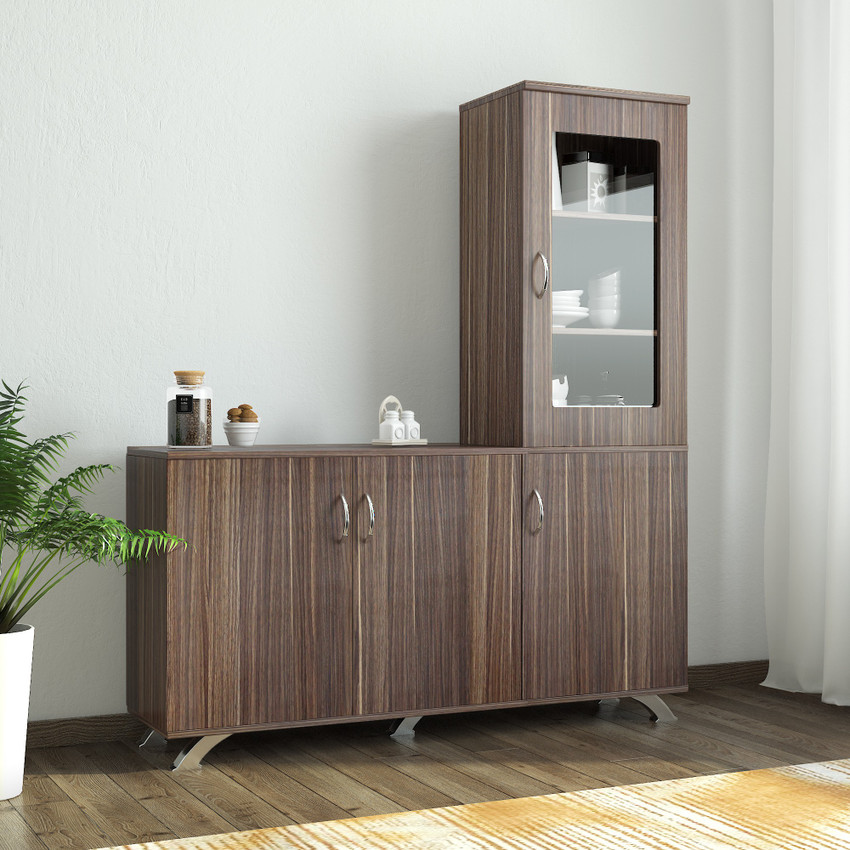 Customization and Personalization Options
Engineered wood kitchen cabinets from Urban Living India come with a variety of personalization and customization choices, enabling consumers to design a kitchen that genuinely matches their tastes and style. The option to select the cabinet sizes is one of the main features of customization.
Urban Living India can customize the cabinets to fit properly into your available space, regardless of how big or tiny your kitchen is. This guarantees your kitchen's arrangement will be as useful and effective as possible. Additionally, consumers are allowed to choose the handles, knobs, and cabinet hinges of their choice. This makes it possible for the kitchen's general design theme whether it be contemporary, modern, or traditional—to be seamlessly included.
Urban Living India offers choices like built-in lighting or glass display shelves for individuals looking for extra amenities. In addition to adding a sense of beauty, the built-in lighting improves vision when using the kitchen. Glass display shelves provide you a place to exhibit your lovely tableware or other kitchen accents, giving your kitchen a unique touch and making it the center of attention.
In addition, Urban Living India provides modular modules that may be combined and matched to produce a unique cabinet arrangement. With this versatility, clients are able to create the appropriate storage and organization solution for their own requirements and tastes.
Conclusion
In conclusion, Urban Living India provides an exquisite range of engineered wood kitchen cabinets that combines design, usability, and sustainability. These cabinets are designed to improve any urban living area with their contemporary designs and selection of colors and finishes. Open and closed shelves are among the creative storage options that offer effective organization and simple access. Customization choices provide unique finishing touches, and the use of eco-friendly materials guarantees a more environmentally responsible solution for your kitchen. Urban Living India's engineered wood kitchen cabinets are the ideal option for individuals looking for long-lasting, gorgeous, and ecologically responsible solutions for their kitchen remodeling projects. They have user-friendly features, are practical, and are dedicated to sustainability.
Buy Now : Kitchen Cabinet Engineered Wood Urban Living India